RingCentral Office

Secure, reliable, easy to set up and manage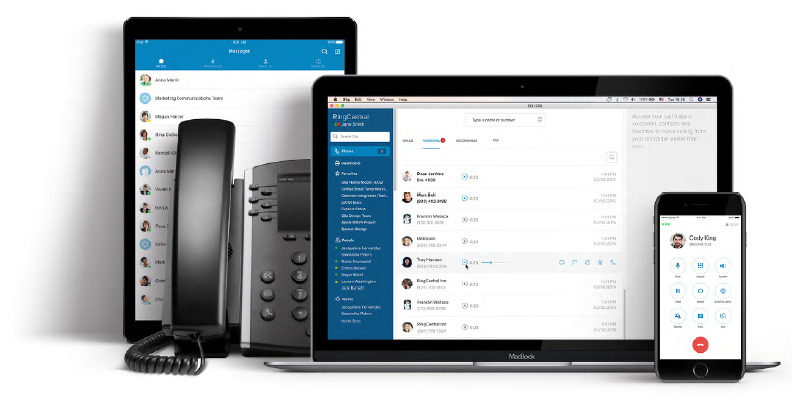 Overview:
Unlike traditional on-premises systems, RingCentral delivers flexible and scalable business communications and collaboration solutions to meet your company's ever-evolving needs, regardless of your size, locations, devices, or budget. Empower your business to communicate, collaborate, and connect via voice, team messaging and collaboration, and video conferencing, from any location and on any device.
Cloud Phone System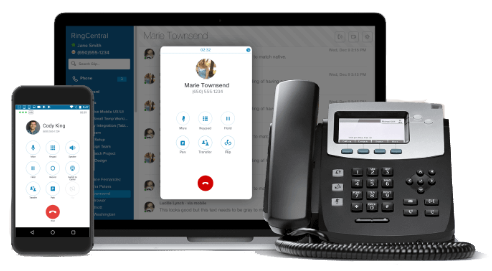 Video Conferencing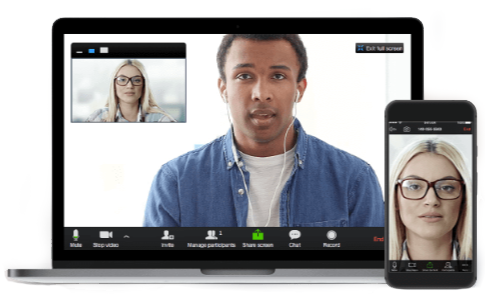 Team Messaging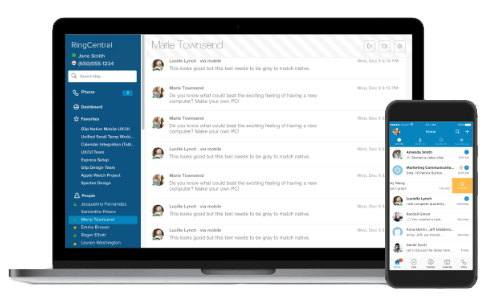 Online Fax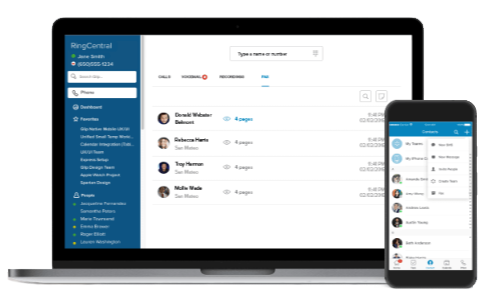 A powerful cloud phone system and so much more
RingCentral Office integrates phone, video, meetings, and messaging in one reliable, easy-to-use solution.
Easy to use
Get started quickly using your own phone number on a user-friendly cloud phone system, ideal for small businesses.

Feature rich
Over 50 features, including video conferencing, team messaging, and SMS.

Reliable support
Receive personalized service and stay connected during outages and disasters.

Affordable pricing
One cloud phone system provider manages all your communications for one low monthly price.

Mobile friendly
Connect anytime, anywhere with mobile and desktop applications.

Grows with you
As soon as you're ready to expand, we'll be with you every step of the way.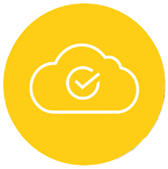 Why move your small business to a cloud phone system?
Say goodbye to complicated legacy PBX systems and hello to cutting-edge technology with a secure, one-stop, cloud-hosted virtual solution for all your communications needs.
Your teams will have all the accessibility they need to seamlessly communicate and collaborate from anywhere, becoming more productive, effective, and efficient as a result.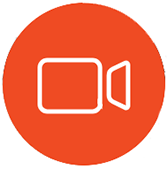 Make human connections with High-Definition video conferencing.
Face-to-face meetings are valuable; they can help seal the deal with customers and allow teams to build stronger bonds. With RingCentral Meetings, you can reduce travel expenses but still meet in person online, share your screen, and host participants worldwide.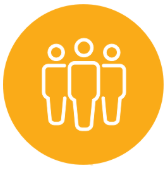 Work better and smarter together with intuitive team collaboration.
Give teams the freedom to break out of their inboxes and build stronger relationships with effective real-time messaging, video calling, file sharing, tasks, and more.
Choose how to connect
There are multiple ways to connect using a cloud phone system, making it easy to work your way, from anywhere.
Use your own phone with our free apps
Download our free desktop and mobile apps.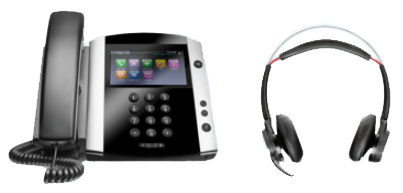 Get our phones and headsets, if you need them
Choose from a great selection of desktop and conference phones.
Works seamlessly with 100+ apps

Features:
All the features you need and more
Everything you need to run your business in one robust and reliable cloud communications solution.


Cloud phone system
Calling and mobility
Our calling features have been designed to give you a flexible, mobile, and powerful cloud phone system. Choose from a variety of available phone numbers, install our apps on your desktop computer, smartphone, or tablet, and improve communications with call forwarding, Call Flip, and more.
Mobile apps
Enjoy an intuitive, unified app experience on your mobile device that lets you call, message, and meet wherever you are.
Desktop app
Seamlessly transition between phone calls, video meetings, and team chat conversations on your Mac® or PC without losing track of what you're working on.
Local numbers
Establish a local presence by choosing from more than 200 available area codes. Direct customer calls to a single number, assign additional numbers to call queues and users, and take advantage of all the features that a cloud-based business phone system has to offer.
Toll-free and vanity numbers
A toll-free number gives your business instant credibility and provides your customers with easy access to your company. Choose from 800, 888, 877, 866, 855, or toll-free vanity numbers.
Extensions
Extensions create a flexible structure that links employees at local and satellite offices, wherever they are. Edit, add, or remove extensions anytime.
Presence and head-up display
Whether you are using your desk phone, the mobile app, or a softphone, your colleagues can now easily see your presence status—Available, Invisible or Do Not Disturb. Easy to configure and manage, presence is only available through RingCentral.
Call delegation
Call Delegation is a visual, easy way for admin assistants who are placing calls on behalf of executives to manage a high volume of call transfers. It also simplifies the call experience for executives.
Call screening
Take complete control over who can reach your company. Take calls from particular callers, block specific numbers, and send others directly to voicemail.
Call forwarding
Always be in the right place at the right time to take calls. Call forwarding is completely transparent to the caller and makes it possible for your company to be on call 24 hours a day.
Call Flip
With Call Flip, you can simply move an ongoing call between your desk phone, mobile phone, or softphone. Call Flip is easy to set up and offers convenience and flexibility for call handling.
Call Park
Parking a call allows you to hold calls in a virtual location and retrieve them from any desk phone in your system.
RingOut
RingOut enables one-touch calling from any phone or internet-enabled computer.
Intercom
With intercom, you can make announcements via desk phones to colleagues across all your office locations.
Paging
Paging lets you make real-time, one-way announcements to multiple desk phones and overhead paging devices.
Shared lines
Share one phone number across multiple phones, and answer calls from any phone.
Answering rules
Give your business phone system the flexibility to work according to any hours of operation schedule. Based on a range of options, answering rules can route calls for your company's main number as well as for individual extensions and mailboxes.
Internet fax
Send and receive faxes from your computer, mobile device, Microsoft Outlook, cloud storage providers (such as Dropbox), and more.
Voicemail-to-email
Voicemail-to-email sends voicemail messages in emails so you can listen to them on the go.
Visual voicemail
Visual voicemail allows you to easily manage voicemails in your online account, on your PC or Mac, and even on your mobile device with the RingCentral app.
Phones accessories, devices, and service
Our cloud phone service offers widespread business support as it can be easily administered across all your locations, incorporates all your users, includes diverse calling options, and integrates smoothly with your preferred device.
Administration
Provision, manage, and gain insights anywhere with advanced administrative and analytics tools. Initiate instant employee moves, adds, and changes, even when you're on the go. Simplify multi-site and number management and get a visual view of your IVR for easier editing.
Cloud PBX
The RingCentral cloud phone solution for your business revolutionizes your office phone system administration, call management, and user and caller experience with multiple business features, including integrations with your essential apps. All this at a fraction of the cost of outdated PBX hardware.
Greetings
Use greetings to establish your brand and enhance your company's image.
Multi-level IVR
Expand your automated attendant with a flexible phone menu that connects to your employees with self-service access.
Music on hold
Keep callers entertained and informed with music and messages while they're on hold.
Dial-by-name directory
The RingCentral dial-by-name directory gives your business phone system the feel and functionality of a system run by a Fortune 500 company.
Number porting
Number porting allows you to easily transfer an existing phone number to your RingCentral account in a few steps.
Multi-site management
Our multi-site support feature gives you the flexibility to manage and support your branch offices based on their unique operational needs.
Call monitoring
Call monitoring is an effective business tool to improve employee performance and productivity. Authorized users can listen in on employee calls with clients to monitor the conversation, provide coaching, and facilitate discussion.
Call logs
RingCentral call logs keep a complete record of all your inbound and outbound calls and faxes. View the name of the caller, the number, or extension dialed, as well as the time, date, and duration of the call.
Automatic call recording
Set your RingCentral phone system to automatically record inbound and outbound calls for individual users or inbound calls for departments. You can easily play back and download recordings anytime—or turn off the recording feature at your convenience.
Audit Trail
Easily track changes made by users and admins within your phone system. Audit Trail provides a searchable account history of phone system changes and empowers admins to resolve issues using self-serve tools and simplifies managing large enterprise phone systems.
Hot desking
Hot desking allows users to log in to shared phones to access their own RingCentral extensions, voicemail and greetings, and other features. So employees can stay connected and productive regardless of their office location.
RingCentral CloudConnect
Establish a private, dedicated connection to the RingCentral cloud so you can gain a higher level of quality and control over your communications network.
Caller ID
RingCentral gives you the flexibility to manage both your incoming and outgoing caller IDs. You can also choose to displays your business name when making calls.
Directory listing
Directory listings increase your company's visibility by publishing your business details for free in local and national directories.
User templates
Create and apply batch configurations to multiple users at once—which saves time by reducing repetitive, manual tasks and streamlines your administrative routine.
International
RingCentral offers extensive coverage with full service in 42 countries and inbound virtual numbers in 119 countries. Eliminate the cost and complexity of managing multiple disparate phone systems and benefit from simplified number management and international device shipping.
Global Office
Simplify the management of your RingCentral phone system across global offices. Connect your global workforce and streamline communications with one cloud-based phone system.
International calling
Benefit from free extension-to-extension calling within global offices and cost-effective local calling plans.
International numbers
Expand your virtual global presence with international inbound numbers in over 70 countries. Available with geographic or toll-free numbers, you can set up your local caller ID and route incoming calls to any device without the high cost.

Meetings
Experience HD-quality web, audio, and video, along with one-click functionality and webinar capabilities with RingCentral Meetings.
Video conferencing
Enjoy unlimited video conference calls with up to 500 people in a meeting worldwide. Boost your team efficiency with one-click screen sharing from your desktop, mobile, applications, websites, files, and more.
Audio conferencing
Get connected instantly with up to 1,000 people in an audio conference call with local dial-in support.
Cloud telepresence
RingCentral Rooms lets you instantly connect and collaborate with on any device, with just one tap of the system, from any sized conference room.
Webinar
With RingCentral Webinar you can hold and promote immersive webinar conferences and create an impact with large audiences.

Messaging and Collaboration
Work better together with team messaging, file sharing, SMS, tasks, and more.
Team collaboration
RingCentral makes team collaboration better, faster, and more productive. Gone are the days when you have to work through an email thread from multiple team members or spend hours searching your inbox for a file attached to an email.
Business SMS and MMS
No need to use your personal number for texts. RingCentral offers the industry's first professional text solution. Send messages from your business phone number to colleagues, clients, and departments.
Message alerts
Get instant notifications for voice and fax messages via email, SMS, and the RingCentral desktop and mobile apps.

Security
Stay connected during outages and network attacks with a system fortified by seven layers of security.
Secure VoIP service
RingCentral provides secure, reliable VoIP service that empowers your workforce to make and receive calls anywhere internet access is available.
Single Sign-on
Users can log in to RingCentral automatically with their corporate credentials. Reduce the IT cost of assisting in users' password recovery and benefit from a central authentication point that securely accesses your RingCentral service from any device.
Data center overview
RingCentral has 17 data centers across four regions, with enterprise-grade quality of service, compliance, security, and reliability. Our global cloud infrastructure has more than 45 direct peering connections with Tier 1 international carriers and over 200 ISPs.
Roles and permissions
Enable your admins to assign roles to users and grant permissions to access the RingCentral phone system. Gain the flexibility to select or define roles to help speed up the onboarding process and enforce your company's security policy.

Analytics
Gain in-depth insights in real time with our advanced call management system and analytics. Customize your own dashboards with 30+ pre-built KPIs and pull in-depth QoS reports for a complete view of system-wide quality and instant troubleshooting.
Analytics portal
The Analytics Portal consolidates existing reporting tools such as Quality of Service Reports, Live Reports, and Meetings Dashboard into one easy-to-use experience with faster performance, 30+ new metrics, endpoint reporting, and data visualizations.
Performance reports
Get up-to-the-hour reporting for a wide variety of call metrics. Performance Reports supports 30+ pre-built KPIs, such as number of missed calls with voicemail, average speed of answer, and number of refused calls.
QoS reports
Your local network, your internet connection, and your router devices all contribute to overall call quality. RingCentral offers tools to help you check your connections and configure the Quality of Service (QoS) settings of your routers.
Live reports
Live Reports provides easy-to-understand dashboards that include helpful information on agent performance and the overall customer service experience.
How It Works:
Easy to set up, manage, and use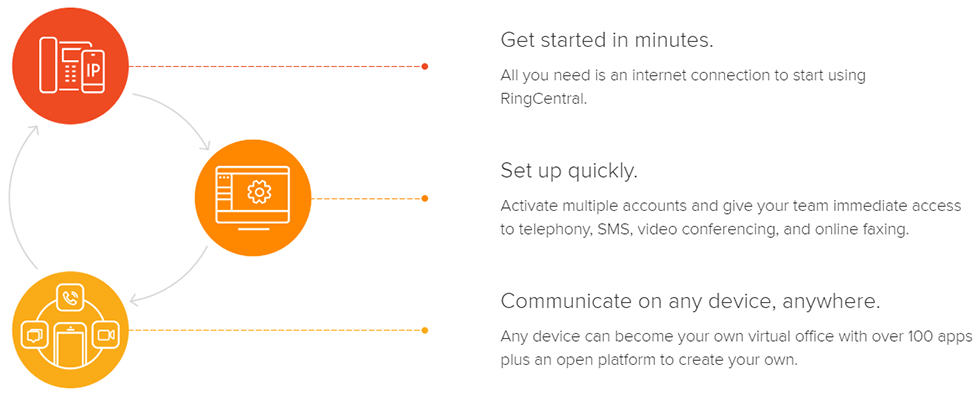 Set up your cloud phone system in minutes
1. Get connected.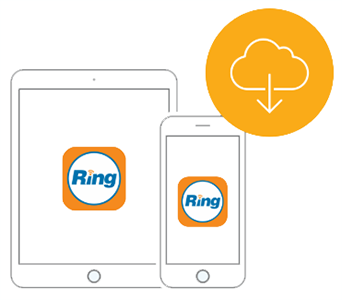 Download the RingCentral apps to access phone, fax, meetings, and team messaging from your desktop or mobile. Or plug in RingCentral desk phones or existing SIP desk phones into an internet connection, and they'll start up by themselves.
2. Set up your account.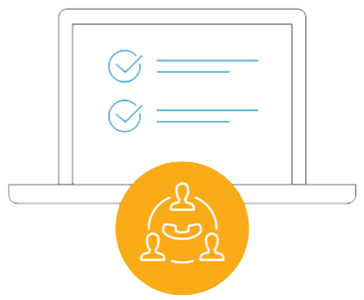 In just a few, simple steps, your entire phone system is ready to go. Activate your account, assign lines to workers, set up greetings, and initiate any other feature to tailor your communications solutions to fit your business.
Make your first call!
You can also start sending faxes, hold a video meeting, or message team members.
Get support every step of the way
We're here to help you every step of the way to set up, customize for your needs, and answer any questions at any time.
Setup and implementation
Free support 24/7
Online resources: videos and guides
A closer look at your RingCentral solution

Voice
Take your business on the road. Route calls, install apps, and access any RingCentral feature, such as online fax or business SMS, on your desktop, mobile phone, tablet, or any device—your own or one of ours.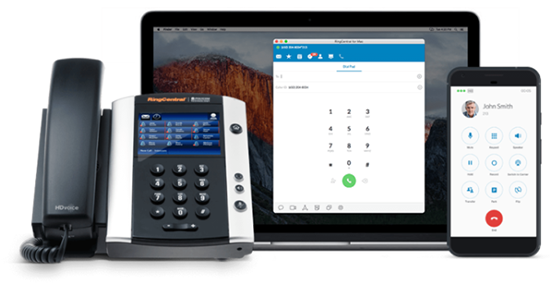 Video and audio meetings
One-click video and audio conferencing and collaboration that works on any computer, tablet, or smartphone and features interactive screen sharing, file sharing, and HD video.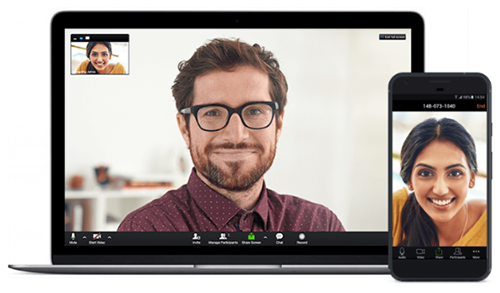 Team messaging
An incredibly cost-effective way to get work done together easily and quickly. Everyone on your team can chat in real time from any location. Create groups, share files, and start instant video or audio meetings. Your customers and partners can even join and collaborate without being a RingCentral user.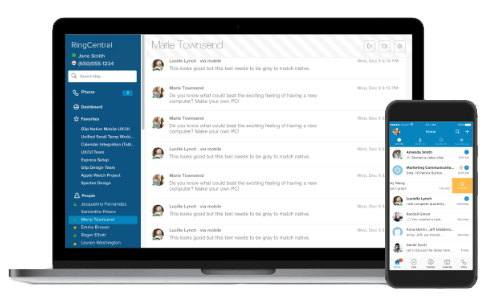 Online fax
Everyone gets a personal online faxing so your team can send and receive faxes via any computer, tablet, or smartphone. Ideal for businesses who rely heavily on faxing, such as healthcare organizations. By being HITRUST certified and offering HIPAA Business Associate Agreements to covered entities, RingCentral delivers a fax solution that's ideal for the healthcare industry and other industries with privacy requirements.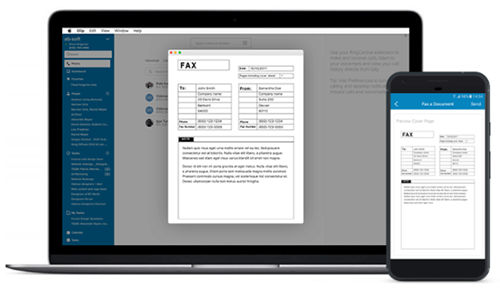 Compare Plans:
Essentials
Up to 10 users
Toll-free or local number
100 toll-free minutes/month
4 people video conferencing
Standard
Unlimited users
Toll-free or local number
1,000 toll-free minutes/month
4 people video conferencing
Unlimited internet fax
Premium
Unlimited users
Toll-free or local number
2,500 toll-free minutes/month
100 people video conferencing
Unlimited internet fax
Automatic call recording
Voicemail-to-text
Ultimate
Unlimited users
Toll-free or local number
10,000 toll-free minutes/month
200 people video conferencing
Unlimited internet fax
Automatic call recording
Voicemail-to-text
Essentials
Standard
Premium
Ultimate
Unlimited video and audio meetings with screen sharing on desktop and mobile
Unlimited phone calls
100
1,000
2,500
10,000
Toll-free minutes
Unlimited Business SMS
Call management and phone 
system administration
Phone rental options: desk and 
conference phones
Mobile apps for iOS and Android
High-definition (HD) voice
Visual voicemail and 
voicemail-to-email
Team collaboration
Integrations with Microsoft, 
Google, Box and Okta
24/7 Customer support
Professional implementation
Multi-level auto attendant
Internet fax
Call log reports
Quality of Service Reports
Automatic call recording
Multi-site support
Custom app development and 
deployment
Integration with Salesforce.com, 
Zendesk and Desk.com
Single Sign-on
Voicemail transcription to text
Video:
Why move to a cloud phone system?
Moving your phone system to the cloud with RingCentral frees up your teams to work however they want, wherever they want, using the latest, most secure technology.
Frequently Asked Questions:
The Basics
What is RingCentral Office?
RingCentral Office is a cloud-based business communications system with enterprise-grade voice, fax, text, online meetings, conferencing, and collaboration. With RingCentral Office, you can easily connect your office, remote and mobile employees under one phone system, regardless of their location. Unlike expensive, conventional phone systems, RingCentral Office is purchased, activated, set up, and managed online, which means we manage it and you use it. By eliminating the need for complex hardware, lengthy installation, and technical expertise, you get the functionality and flexibility to easily connect with customers without high costs or hardware hassle. With one flat, predictable monthly fee, no contracts, and zero setup costs, RingCentral Office makes your business communication easy, affordable, and accessible from your home, office, or wherever you need to be.
What are the benefits of RingCentral Office?
Set up your phone system to work the way you do

Connect your office, remote employees and mobile users under one phone system.
Easily support multiple locations, move from one location to another, or instantly add new users.
Change answering and forwarding rules online, anytime, anywhere.
Integration with existing phones or mobile devices.

Never miss a call or fax

Be connected to your phone system in and out of the office.
Customers can reach you or your employees, wherever you are.
Get your voice and fax messages anytime, from anywhere.

Easy collaboration from anywhere, any device

Never miss an important face-to-face meeting with HD video conferencing.
Unlimited audio conferencing with up to 1,000 participants.
Efficient team collaboration with easy file sharing and group discussion.

Simple, all-inclusive pricing for assured low monthly cost

Reduce ongoing operating costs.
Unlimited minutes means you never have to worry about overage charges.

You use it, we manage it

No complex hardware or on-site PBX to install or maintain.

One provider for business communications—voice, fax, text, online meetings, audio conferencing, and team collaboration.
24/7 customer support.*
What's a cloud-based phone system?
"Cloud-based" means that the core technology infrastructure and global network providing the business phone and fax system functionality is located in our multiple secure data centers and delivered to your business over the web. This eliminates the need for capital investment and the hassle of installing and managing complex hardware in your office.
What is the difference between RingCentral Office and RingCentral Professional?
RingCentral Office is a complete business communications solution with all-inclusive phone, fax, text, online meeting and conferencing. It's ideal for efficient communications and collaboration with employees and within offices across devices. RingCentral Professional is a virtual business phone and fax system, ideal for day-to-day communications by using phones and mobile devices anywhere, anytime, with and an affordable price.
Purchasing your phone system
How much does RingCentral Office cost?
RingCentral Office offers simple, all-inclusive pricing with a predictable low monthly cost. All editions include everything you need for your business, including a cloud-based business phone system, phone and fax service with unlimited calling and faxing anywhere in the US and Canada, online meetings and conferencing, advanced call management, auto attendant, and more.
Is there a free trial for RingCentral Office?
RingCentral Office comes with a free 30-day trial period, so there's no risk in purchasing and trying it for your business. The phones can also be returned for a full refund within 30 days (must be in good condition, complete with all original materials).
Is there a setup fee?
No. There are no setup or activation fees.
How many lines can I purchase?
You can purchase as many lines as you need for your business. We have a number of affordable packages to choose from, and additional lines can also be purchased.
What kind of commitment do I have to make?
No commitment is required. You can pay as you go (month-to-month) and cancel at any time. Any devices purchased need to be returned in useable condition for a refund within 30 days of the purchase date.
What are my payment options?
Currently, RingCentral only accepts credit cards for payment.
Why is there an e911 fee?
On June 3, 2005, the Federal Communications Commission (FCC) mandated that all internet phone service providers interconnected to the public switched telephone network offer e911 as a standard element of their residential and business offerings.
What is the Universal Service Surcharge?
The Federal Universal Service Fund subsidizes telephone service in rural and low-income areas. On June 21, 2006, the FCC voted unanimously to require all interconnected Voice over Internet Protocol (VoIP) services that connect to the public-switched telephone network to contribute to this Fund (USF). This tax changes every quarter.
Your business phone numbers
Can I transfer my existing phone numbers to RingCentral?
Yes. You can transfer (port) your existing toll-free or local phone numbers to RingCentral.
Complete your purchase of RingCentral Office, selecting temporary phone numbers.
After purchase, log in to your account, go to My Settings and click on Transfer an Existing Number.
Complete the online wizard for each number you'd like to transfer.

We also recommend you set up your RingCentral Office system completely and forward your existing numbers to your temporary RingCentral numbers.
This will ensure no downtime after your existing numbers are ported to RingCentral.

Status of your transfer will appear in your online account.
The porting process takes approximately 2-4 weeks and is dependent on how quickly your current provider releases the phone numbers. Unfortunately, we cannot help expedite the porting process.
Do I "own" my number? Can I keep my toll-free or local number if I choose to cancel?
The number you receive upon sign-up is your own toll-free or local number. If you have paid for at least one month of service and your account is active and in good standing, you may keep your numbers. There is no charge for transferring out numbers. Your account must remain active and in good standing during the number porting process.
How do I select vanity numbers?
After completing the purchase of RingCentral Office, you can add additional numbers, including vanity numbers, from within your online account. Go to Settings and click on Phones & Numbers to add a new number. A vanity number is $4.99 per month, with a one-time charge of $30. Vanity numbers take 5-7 days to be live and you will receive an email once the number has been activated.
Can I purchase an international number?
Yes. RingCentral offers a variety of options for you to expand your international presence. You can purchase licenses for your employees at international offices from the . You can choose a preferred number, and activation is only few clicks away. RingCentral Global Office comes with inclusive calling minutes for international outbound calls. You can also purchase (local or toll-free) as a caller ID from over 75 countries by contacting RingCentral at . An international number takes 7-21 business days to be added to your account, depending on the requirements from each country. You will be notified once your international number is activated.
What is RingCentral Global Office?
RingCentral offers Global Office as an additional service that allows your company to expand your current phone system to international offices in supported countries. Simply add your international offices' extensions into your current account so you can easily manage one cloud phone system across international offices. Enjoy efficient office-to-office communications with free extension-to-extension dialing and cost-effective international calling with competitive dial plans.
Setting up your phone system
How long does RingCentral Office take to activate?
Your account and phone number are activated immediately and your phones will arrive in 5-7 business days (depending on shipping method).
What's involved in setting up my RingCentral Office business phone system?
There is no PBX hardware to install or technical contractors needed for an on-site setup to start using your phone system. Once you've purchased RingCentral Office, it's instantly activated, so you can immediately receive calls and customize your Auto-Receptionist, answering rules, and virtual extensions from your online account. We also have Account Specialists available to help you set up your system and show you how easy it is to use the advanced call management features.
Do I need special equipment or a router to make this work?
No additional telephone lines, PBX hardware, or installation are needed. RingCentral will work with any high-speed, stable internet connection and requires a minimum of 64 kbps of bandwidth per call. You need a router that will make the internet connection available to your phones/devices. For best voice quality, we recommend a router that is QoS (Quality of Service) enabled. By configuring your QoS router to prioritize the voice traffic over other internet traffic, you'll experience better voice quality when your internet is being used for other activities (e.g., downloading large files, watching online videos, etc.). Learn more at . You can also run a speed test and see our recommendations under the Test Your Bandwidth section.
Do I need to adjust my network router settings?
To ensure voice data can flow through your network router, we recommend enabling port triggering from within your router's configuration pages.
If using IP phones, enable port triggering:
5060-5090, Type: UDP
16384-16482, Type: UDP
If using the softphone, enable port triggering:
5060-5090, Type: UDP
8000-8200, Type: UDP
What are the minimum system requirements?
Since your phone system is in the cloud and delivered online, the only equipment you need in your office are the IP phones and the router with internet connection.
For use of the RingCentral for Desktop (softphone) and Microsoft integration, you need the following specifications:
For Windows 7 (or later):
2 GHz (32-bit or 64-bit) processor
Minimum of 1 GB of RAM
300 MB of hard drive space
For Mac OS X 10.10 Yosemite (or later):
Intel processor
Minimum of 1 GB of RAM
300 MB of hard drive space
How do I log in to my account?
Using your dedicated local number and password, you can log in at by clicking on Login in the top right corner of the home page. You can also access your online account from RingCentral mobile and desktop apps.
How do I reset my password?
Log in to your account, select the Settings tab. Click on User Password under your name and extension to reset the password.
What is the administrator?
The administrator has full access to make changes to the account setup and configuration. This person will receive the payment and account details upon completion of purchase and ongoing notifications anytime updates are made to the account. The administrator will also be able to make additional purchases from the account and configure other user's extensions. Other users will only be able to set up their own extensions. To log in as an administrator, use your dedicated local number and administrator password. Only the administrator will see the Admin Portal tab in their account. If you are unsure who your administrator is, please contact customer support.
What is the operator?
When a caller to the main number does not select an option or extension, they will be automatically directed to the operator. Operator status can be changed anytime in the account.
What happens when I lose power or my internet connection?
Because RingCentral is cloud-based, it's not dependent on your power or internet connection to continue receiving calls or faxes. Use your mobile phone as one of your forwarding numbers, so even if your office internet or power is lost, your calls can still be made and received from your cell phone and even show your business number (RingOut, RingCentral Office iPhone app). Even your faxes can be accessed from your email or browser on your cell phone.
Can I set up department codes for every transaction?
Yes. RingCentral provides cost center management tools, so you can control your budget by assigning a department or group code to purchases of RingCentral services and devices.
Does RingCentral phone system support Single Sign-On?
Yes. RingCentral supports SMAL 2.0 profile-based Identity Provider. Office Premium and Ultimate customers can enable the Single Sign-On feature that allows users to log in to RingCentral by using their own corporate identity.
Using your phone system
What features are included with RingCentral Office?
RingCentral Office delivers complete business functionality and a rich set of features for your office phone system. You'll get everything you need in one complete system with one low price: reliable phone and fax service with unlimited calling and faxing (US and Canada), online meetings and conferencing, multiple extensions, auto attendant, call forwarding, business SMS and MMS, and more.
I only want to use certain features. Can I purchase those separately?
No. Our philosophy is to keep it simple for business owners. We know that purchasing a phone system can be a complex and costly process. We include all the rich functionality and business features in one low monthly cost, so you don't have to pay per feature per user, which results in much higher costs. Also, many of our customers appreciate that they don't have to choose only certain features or make trade-offs. With RingCentral, you get a comprehensive business phone and fax system, so all the features are available when you need them.
How many minutes are included with my account?
RingCentral Office comes with unlimited minutes for your phone lines, main number, and fax number. Unlimited minutes apply to calls anywhere in the US (including Alaska and Hawaii) and Canada, and are subject to RingCentral .
Can I make International calls?
Yes, you can. You can view the international rates at.
How do I retrieve my voice, fax, and text messages?
RingCentral receives voicemail and faxes 24/7 and offers several ways for you to access them. In your online account All messages will be saved in your online account. Log in to your account and recent messages will be displayed on the Overview page. Click the Play button next to the message you want to hear or View for fax messages. Using your RingCentral mobile or desktop apps Your RingCentral mobile app and desktop app allow you to retrieve your voicemail, fax, and text messages. Simply click to listen to a voicemail, view a fax, or reply to a text message. You can also have your messages forwarded to your email and text notification by setting up the notification in your account.
How do I set up my greeting?
Log in to your account and in the right column in Quick Links, click on Greetings. Select the New button for the greeting you want to customize and follow the simple on-screen instructions. You can record your new greeting over the phone, using a microphone connected to your computer, or use our default system greetings. You can also have your greetings professionally recorded.
Is there a limit to the length of voicemail greetings?
Greetings are limited to 15 minutes.
How do I set up my company extensions?
As the administrator, you can set up user extensions to connect remote employees under one main number, deliver business announcements, and more. Each extension can be configured with a wide range of blocking, screening, fax, and routing options. Log in to the Admin Portal and select Users to add or remove a user extension.
How do I customize my answering rules?
Log in to your account and in the right column in Quick Links, click on Answering Rules. Select ADD RULE and follow the setup wizard.
As an admin, can I configure multiple users' settings at once?
Yes. Use the Templates tool to configure multiple users' common settings across locations.
What type of configurations can I apply in a batch?
You can apply user configuration in bulk for many common categories, such as e911 address, office hours, phone and voicemail greetings, music on hold, outbound caller ID, permission for international calling, notifications, etc.
Can I apply settings to a call queue group?
No. An admin can only apply settings to the user level.
What is RingCentral for Desktop?
RingCentral for Desktop is the next generation of RingCentral Softphone for your desktop PC and Macintosh. RingCentral for Desktop is a comprehensive communications solution with voice, fax, text, conferencing, and web meetings. No need to use separate applications for your day-to-day calls, conferencing, and online meetings. Your productivity soars with RingCentral for Desktop's flexible call management, advanced options, and intuitive interface.
What is head-up display?
Head-up display (HUD) is a feature within RingCentral for Desktop. Ideal for receptionists and executive assistants, it allows users to view colleagues' real-time presence, plus manage multiple incoming calls—including transferring calls, adding users to an existing call, and picking up calls on behalf of other colleagues.
How do I send an internet fax message?
To send a fax message, log in to your account, click the FaxOut button in the top right corner of the Overview page. Designate a recipient (phone number or select from your Contacts), select a cover page, add the attachment, and click Send Fax. You can also utilize the print function. Choose RingCentral for Fax as the printer when you print from any application on your computer. Follow the instructions to specify the recipient, cover page, etc. To send a fax from your mobile app or desktop app, click on the Compost Fax icon. Enter the recipients' names or fax numbers. Select your cover page, add attachments as you prefer. For fax via email: You can send a fax by just sending an email. Simply address your fax to the recipient fax number with "@rcfax.com" appended to the number, for example, . The subject of your message will be sent as the cover page, and supported attachment types (such as PDF and Word documents) will also be sent. Note, you must send from an email address that is included in your RingCentral account. To add an email address, log in to your account and go to Settings > Outbound Fax Settings > enter email address under Email addresses permitted to send faxes: > Add > Save.
Can I have my incoming faxes automatically printed?
You can have all your incoming faxes sent to a printer through a setting in your RingCentral for Desktop (softphone). Click on the Settings icon from your app, then select Messaging. Enable the option "Automatically print incoming faxes" and select the printer or machine where you want your faxes printed.
Can I use the RingCentral mobile apps with my service?
Yes. All RingCentral Office customers can use the mobile app at no additional cost. The app provides access to your entire RingCentral business phone system, including voicemails and faxes. It also allows you to use your RingCentral number as your caller ID, dial by extension, provides access to your entire company directory, and much more. RingCentral offers a mobile app for iPhone/iPad and Android smartphones and tablets. Download the application for free from the or .
What is "presence"?
Presence enables you to detect the phone status of your colleagues and display on your desk phones. Whether using your desk phone, RingCentral mobile apps, or RingCentral desktop apps, you can now share your presence status—available, busy, or on hold—with your admins and colleagues.
How do I configure presence for my own line?
Log in and click Settings > Phones & Numbers.
Click the Presence button.
Click the Permissions tab, and set "Allow other users to see my presence" to On.
(You can also choose to let other specific users pick up your calls for you when you're not available.) Click Save.
As an admin, can I manage presence settings for users?
Yes. Go to the Admin Portal > Users, select a user, click Settings > Phones & Numbers, then click the Presence button on the User Details page. Set "Allow other users to see my presence" to On or Off.
Using presence, how do I monitor the phone-line status of my colleagues?
If your colleagues have set their Presence Permissions to allow other users to see their presence, you can display their status on your presence-capable phone. By using RingCentral for Desktop, you can also view your colleagues' real-time presence across devices from your Contacts and Favorites.
Using presence, how do I tell if a colleague's line is busy?
If you have a presence-capable desk phone, the monitor lights of colleagues you're following will blink when the line is ringing or the call is on hold. It will show a steady light when the line is in use. If the line is blinking, and you have permission, you can pick up the call, whether it's ringing or on hold.
Using presence, how do I choose specific colleagues to monitor?
To choose which colleagues to monitor, go to Settings > Phones & Numbers, click Presence, and choose the Appearance tab. Here you can select which colleagues you would like to display on your presence-capable phone so you can monitor their phone status. This menu will have spaces for the number of line monitors your specific phone can display. The first two slots are dedicated to your own user calls. For each additional available line, you can select a user to monitor. Click Preview on my phone to see graphically how it will display on your specific type of phone if your phone has presence capability.
Can I monitor the presence phone status of colleagues who are using smartphones, too?
Yes. RingCentral Presence can monitor multiple devices, not just desk phones: smartphones, softphones.
How do I use presence-monitored lines?
If a colleague's line is blinking, which means it's ringing or on hold, if you have permission, you can pick up the line.
If a line is idle (not lighted), you can press that line to quick-dial that person.
If a line is idle, you can press that line when doing a transfer as a quick-dial for the transfer.
With presence, how do I transfer a call directly to voicemail?
To transfer a call directly to someone's voicemail, perform a blind transfer and use *0 followed by the extension, instead of just the extension:
* Polycom: Transfer -> Blind -> *0 EXTNUM -> Send * Cisco: BlindXfer -> *0 EXTNUM -> Dial
How does automatic call recording work?
Once activated for an extension by an admin, automatic call recording will record all of that extension's incoming and outgoing calls. Recordings can be enabled for individual or multiple users as well as for departments, and can be downloaded or played back anytime. You must have RingCentral Office (Premium or Enterprise) to use automatic recordings.
What is Business SMS?
Business SMS is a feature for the RingCentral cloud business phone system that lets users exchange unlimited text messages with colleagues, clients, and department groups, using their RingCentral business numbers. RingCentral offers integrated Business SMS in its phone service via RingCentral mobile apps (iOS and Android) and desktop apps (Windows and Mac).
What is Business MMS?
Business MMS is a feature for the RingCentral cloud business phone system that lets users exchange multimedia messages including image and video files with colleagues, clients, and department groups, using their RingCentral business numbers. RingCentral offers integrated Business MMS in its phone service via RingCentral mobile apps (iOS and Android) and desktop apps (Windows and Mac).
What is RingCentral Conferencing?
RingCentral Conferencing offers unlimited audio conference-call hosting and participation to all your users. Each of your users can host a conference call with up to 1,000 attendees, with one-click invites.
What is RingCentral for Salesforce?
RingCentral for Salesforce works with your Salesforce.com account to enhance your CRM experience with capabilities and conveniences such as click-to-call, live call records, and automated call logging. Inbound calls bring up relevant account records instantly, enhancing customer interaction.
What is RingCentral for Zendesk?
RingCentral for Zendesk works with your Zendesk.com account to enhance the customer service experience with capabilities and conveniences such as click-to-call and automated new ticket creation. Inbound calls bring up relevant customer records instantly, enhancing call efficiency.
What is RingCentral for Desk?
RingCentral for Desk is a cloud-based app that integrates the RingCentral phone system with Desk.com. The app features easy click-to-call within Desk.com and automatic case creation for any received call. RingCentral for Desk is designed to boost Desk.com agents' efficiency to deliver better customer service to their customers.
What is RingCentral for Oracle Sales Cloud?
RingCentral for Oracle Sales Cloud provides real-time connectivity between Oracle Sales Cloud CRM and RingCentral. Your customer service agents can make and receive calls directly from within Oracle Sales Cloud. Instantly view call records, efficiently manage customer interactions, and deliver superior levels of customer service.
What is RingCentral Shared Lines?
RingCentral Shared Lines lets you create a phone group that shares multiple lines, so that incoming calls ring on all the assigned phones. Calls can be answered from any of the assigned phones.
What is a Paging Only group?
A Paging Only group is a collection of paging devices and/or desk phones that can receive a paging call. A Paging Only group also allows real-time announcements to be made to multiple desk phones and/or overhead paging devices. Typically, a paging group is designed to maintain communications coverage in certain areas of a building (e.g., "Warehouse" or "2nd Floor"). Paging Only groups have an assigned extension, but cannot receive or originate voice calls.
Which RingCentral service supports the paging feature?
Paging is supported by all RingCentral Office editions.
What desk phone models support the paging feature?
Paging is supported by RingCentral phone models:
Polycom: VVX 101, VVX 201, VVX 310, VVX 410, and VVX 500
Cisco: SPA-303, SPA-508G, SPA-514G, and SPA-525G2
What overhead paging devices support the paging feature?
RingCentral Office supports native SIP (Session Initiation Protocol) paging devices. The following models are supported:
CyberData V2 Celling speakers (for indoor)
CyberData V2 Paging amplifiers (for outdoor)
Can I purchase these overhead-paging devices from RingCentral?
No. RingCentral currently does not provide overhead devices or installation services. Paging devices can be sourced from Telecom/VoIP equipment resellers, and often these resellers can also assist with installation.
Can paging be used on RingCentral mobile apps or RingCentral desktop apps?
Your mobile devices and RingCentral desktop apps cannot receive pages. The paging feature is only available on desk phones and supported paging devices. However, you can page a group from mobile devices and RingCentral desktop apps by dialing DTMF (Dual-tone multi-frequency signaling) code *84 and a paging group number.
Note: You need to enable the VoIP Calling mode on your mobile device in order to use Paging.
What is the difference between paging and intercom?
Paging is a one-way broadcast to one or multiple devices/users. Intercom is peer-to-peer, two-way communication between two devices/users.
Phones and Devices
What devices do you sell with RingCentral Office?
You have the option of purchasing business-class IP phones and devices for your business phone system.
How long before my phones arrive?
Your IP phones will arrive approximately 5-7 business days from the day of ordering, depending on the shipping method selected. After order processing, procurement, and packaging, we ship FedEx or USPS ground, 2-day or overnight delivery. For international branch offices, the phone devices may arrive between 1 to 3 weeks, depending on the locations. The phones are pre-configured and ready for you to connect to your router/internet and make calls.
Can I use my existing analog phones with RingCentral Office?
Yes. If you want to use your existing analog telephones, all you need is the Cisco SPA-122 ATA. Connect the ATA to your router and connect your analog phone to the ATA. This will allow the ATA to convert the digital RingCentral phone line to analog so it works with your telephones.
Can I use my existing IP phones with RingCentral Office?
Yes. RingCentral Office can be used with most SIP-compatible IP phones. They need to be unlocked by your original provider and will require manual configuration. Important: Please note that our support team will not be able to troubleshoot or configure IP phones purchased from another vendor. We recommend customers take advantage of the simplicity of our preconfigured IP phones.
Can I buy phones without purchasing additional service?
We currently do not sell hardware as a separate item. If you need to replace an existing phone, you can do so at no additional cost by calling customer service if the phone is being replaced within one year of purchase.
Can I use a cordless phone?
Yes. RingCentral offers Yealink cordless phones to provide your business with in-office mobility. You have the option to purchase or rent . If you want to use a different cordless telephone, all you need is the Cisco SPA-122 ATA. Connect the ATA to your router and connect your cordless phone to the ATA. This will allow the ATA to convert the digital RingCentral phone line to analog so it works with your telephones.
What is an ATA?
ATA is an acronym for Analog Telephone Adapter. An ATA usually takes the form of a small box with a power adapter. It allows you to connect your traditional analog phones to the internet and place Voice over Internet Protocol (VoIP) calls.
Can I use my fax machine with RingCentral Office?
Yes. You can still use your fax machine to send faxes (all incoming faxes will be received by internet fax) by connecting it to an ATA and connecting the ATA to your router. You will need to buy a RingCentral Office line dedicated for the fax machine to replace the existing phone line.
Which phones are presence-capable?
These models are presence-capable: Cisco SPA508G, Cisco SPA514G, Cisco SPA525G2, Cisco 303, Polycom IP 650, Polycom VVX 311, Polycom VVX 411, and Polycom VVX 501.
Can I add to the presence capability of my desk phone?
If your phone does not have presence capability, you can order presence-capable phones or expansion modules through the normal RingCentral order process, either as an initial order or as an add-on. Or you can order supported phones or add-on expansion modules based on the Cisco and Polycom line. You can also purchase an expansion module or "side car" add-on device that attaches to the side of your desk phone and adds from 14 up to 70 monitor lights.
Do all RingCentral phone devices support HD voice?
All Polycom and Cisco desk phones (except Polycom IP321) and conference phones support HD voice capability. In addition, RingCentral for Desktop (softphone) and RingCentral mobile apps also support HD voice.
Are my calls secure with RingCentral service?
Yes. RingCentral VoIP service is encrypted with secure voice between endpoints on the network—including desk phones, conference phones, RingCentral mobile app and desktop app—to safeguard your day-to-day business communications.
Analytics and Reporting
What types of reports can I generate for my account?
In addition to real-time Live Reports, RingCentral gives you the ability to create reports with historical call activities, such as inbound and outbound call volume, total number of calls, information about missed/answered calls, average calls per day per user, times, etc.
Am I able to view reports from RingCentral mobile apps?
Yes, with an admin account you can view Live Reports as well as quick reports for call summary, queue activities, and user activities.
What types of calls are counted in the calls shown on the dashboard?
Inbound and outbound voice calls are counted. Fax and extension-to-extension calls are excluded.
What time zone does the hourly activity chart default to?
It defaults to the time zone specified in the regional settings of the logged-in user.
What are the filters used in the Queue Activity tab?
There are several filters available in the Queue Activity tab:
Internal/External Filter is focused on inbound calls to call queues, if used by the customer. This filter allows you to exclude calls that came into the queue from another extension and allows you to focus on only external calls.
Dialed-Number Filter allows you to filter calls by the inbound number actually called. This allows you to distinguish the number called from the extension reached through call forwarding.
Call-Length Filter allows you to exclude short calls that are typically misdials or hang-ups. This allows you to measure your answer rates on calls that you had the opportunity to answer.