Global Office Communications

Get the solution to international business communications and collaboration
Unify your global workforce
Liberate your business from geographic borders
Your employees located anywhere in the world can all be on the same secure communications platform. Increase productivity while you reduce your IT overhead by providing reliable voice, messaging, and collaboration functionality across your global organization.


Streamline multi-location office management.
It's simple to remotely manage all your business communications needs for your worldwide locations. You can eliminate the costs and difficulties associated with on-premises PBX hardware. All internal calls are free within your organization, drastically reducing international calling charges.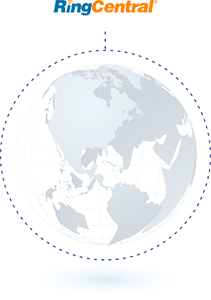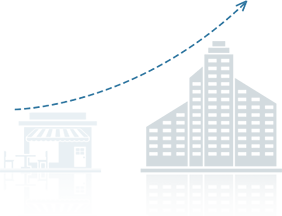 Scale your enterprise communications as your global business grows.
No matter how fast you grow, you can rely on enterprise-grade quality and security. Activate international numbers instantly, and add more whenever you need them. The efficiency and convenience of one comprehensive solution means fewer overheads are required and costs are minimized. As you expand and explore new opportunities, your global phone solution easily adapts to your needs.

A flat fee provides predictable costs.
We provide world-class communications for domestic and global calling in over 100 countries, with flat monthly charges. Our global solution provides local numbers that comply with local regulatory and emergency services, free global extension-to-extension dialing, and free inbound calling, so you aren't surprised with unexpected international charges.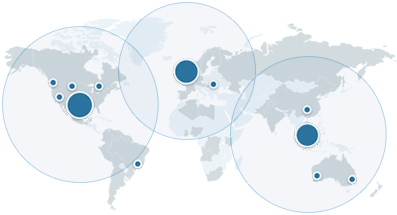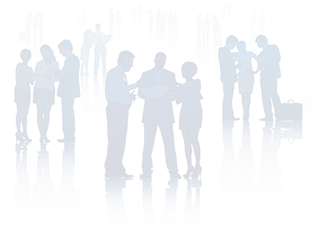 Foster collaboration among your global workforce.
Strong teamwork is reliant on interactions that are easy to initiate, conduct, and maintain. Regardless of physical locations, time zones, and users working on an array of devices, the RingCentral solution offers powerful and convenient features for team collaboration. Ensure worldwide productivity by empowering your workforce with audio conferencing, RingCentral Meetings™ with screen sharing, and RingCentral Glip® that delivers team messaging, tasks, and calendar integration.
Global solutions for your international business
Whether you need a local or global communications service, RingCentral has you covered with flat charges.
Connect with your customers worldwide with fixed-price international calling plans
Unify your international organization in one cloud communications solution that provides advanced features, is easy to use and manage, and works across computers, smart devices, and tablets. Plus, you can benefit from unlimited calling within the US and Canada, extension-to-extension calling worldwide, and inbound calling for free.
Flexible domestic calling
When you need to expand your business to another country, this domestic calling plan gives you coverage for your local calling needs. Each number comes with 1,000 local calling minutes to landlines and mobile numbers. With immediate activation and a choice of softphones and desk phones delivered locally, you can realize the benefits of a single global cloud solution in up to 40 countries,1 including:
Argentina
Australia
Austria
Belgium
Brazil
Canada
Chile
Colombia
Costa Rica
Croatia
Czech Republic
Denmark
Finland
France
Germany
Hong Kong
Hungary
Ireland
Israel
Italy
Japan
Luxembourg
Malaysia
Mexico
Netherlands
New Zealand
Norway
Peru
Philippines
Poland
Portugal
Republic of Korea
Romania
Singapore
Slovakia
Spain
Sweden
Switzerland
Taiwan
United Kingdom

Unlimited global calling
When you need the flexibility to reach your customers across the globe, you want to be able to manage the international calling charges. RingCentral offers a simple global calling plan with unmetered calling to over 100 countries. Your employees in any country can benefit from world-class call quality to any landline and mobile number.2 As your business grows, you can easily control your budget with predictable monthly expenses.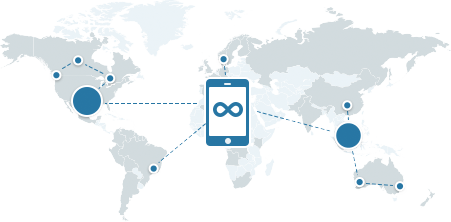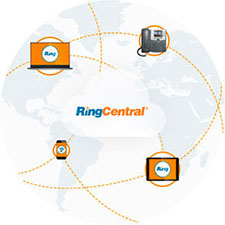 Expand global presence without physical offices
RingCentral offers international local and toll-free numbers for over 80 countries. You can easily grow your international business and connect to your local customers without a physical office in place. All incoming calls are routed to an extension that you can answer anytime, anywhere, from any device.
1 Certain countries may have restrictions on calling minutes and destinations.
2 Calls to special service numbers are excluded.