RingCentral Glip

True collaboration. The next generation of team messaging is here.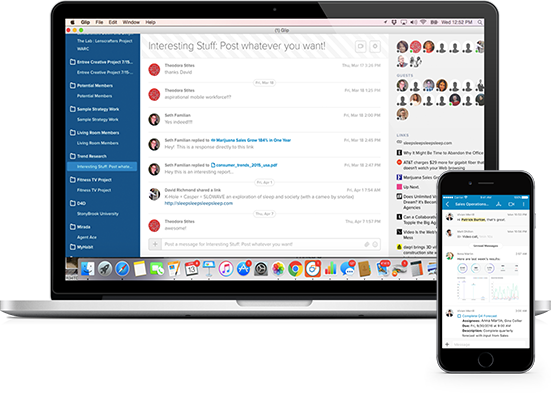 RingCentral Glip is the easiest way for teams to communicate and collaborate real-time. Glip's business messaging improves information sharing and reduces email clutter. Integrated task management, file sharing and calendaring tools help keep teams on the same page and on schedule.
Meet Glip. Team messaging and collaboration software that works the way you do with video, file sharing, tasks, and more.
Easy and seamless
96% of users say Glip has made their communications easier.

Manage information in one place
88% of Glip users are more informed about their organization's projects.

Fast and effective
64% of Glip users deliver collaborative projects faster than before.
---

Team messaging tools for business don't get better than this
Chat online in real-time anytime, anywhere from any device. Connect with individuals, create teams, bring remote workers together, or build relationships with customers using collaborative software without running up a high bill. Getting your best work done together has never been this easy, fast, or free.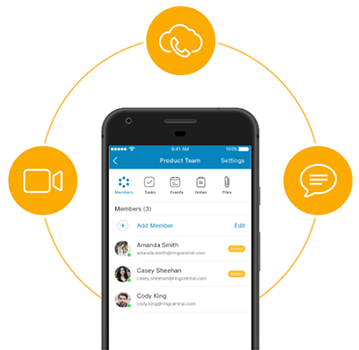 ---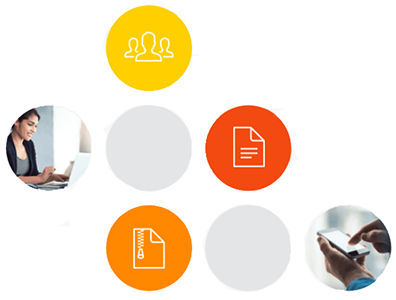 Real time file sharing
Instantly share by posting links and files directly in the Glip app or by sharing your screen during a video call. Open files and add comments to provide on the spot feedback while keeping everything organized, accessible, and visible.
---

One place for task management
Create teams based on projects, themes or departments, and make assigning and managing tasks a walk in the park. When teams are on the same page and schedule, you're well on your way to going above and beyond your goals.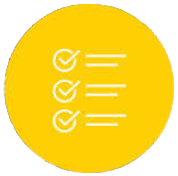 ---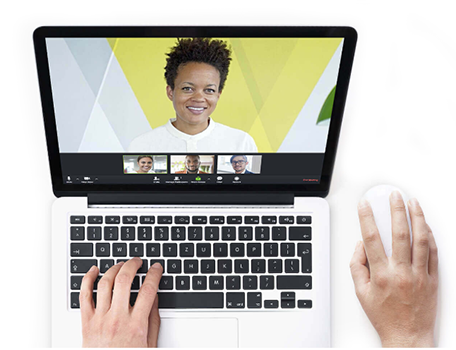 Online video meetings are a click away
Sometimes it's easier to meet face to face to discuss a business project, resolve an issue, or seal the deal. For those times, Glip conveniently offers free, built-in one click dialing capabilities for video calls and meetings. Now there's no need to jump between collaboration software applications or tools to get the job done right.
---

Glip collaborative software plays well with your favorite business apps
Integrate Glip with other popular tools for business such as Google Drive, Box, and JIRA. No matter what you do, everyone from developers to project managers through to marketers and customer support executives can use and optimize the apps that are vital to their roles and everyday productivity.